Toronto's Waters are Getting Better
The Toronto and Region Remedial Action Plan (RAP) works with partners to:
Create and restore fish and wildlife habitat and populations • Identify and address sources of water contamination • Clean up garbage and improve aesthetics • Keep Toronto beaches clean and safe • Decrease harmful contaminants in fish and wildlife
---
UPCOMING EVENT
Lake Ontario Evening
Webinar: Following Toronto and Region's Largest Waterfront Projects from East to West – Part Two
Thursday March 23, 2023 | 5:30 to 7:30 p.m.
---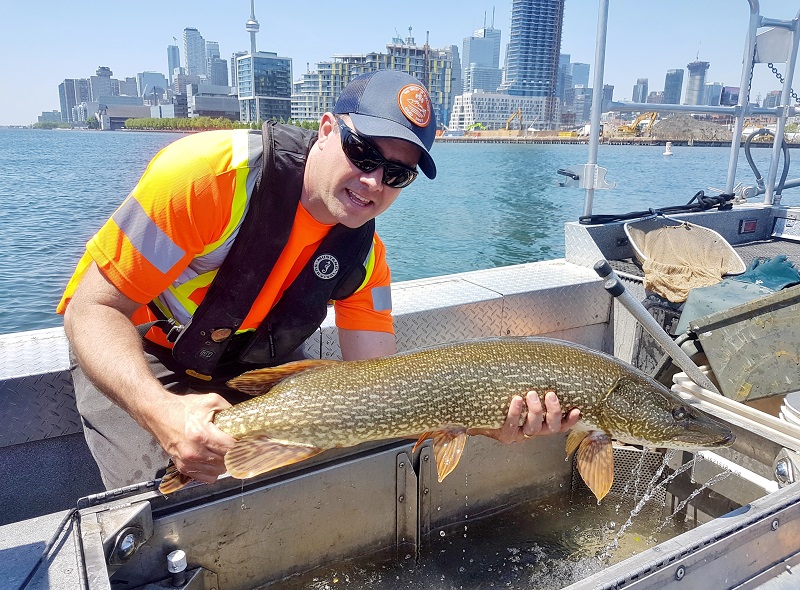 Since the Remedial Action Plan began 30 years ago, Toronto's Waterfront has greatly improved, providing residents and visitors with more opportunities to play in, on, and around our waters.
WHAT HAS CHANGED?
---
Interested in receiving updates from the
Toronto and Region Remedial Action Plan?
---
The Toronto and Region Remedial Action Plan (RAP) is managed by representatives from Environment and Climate Change Canada, Ontario Ministry of the Environment, Conservation and Parks, Ontario Ministry of Natural Resources and Forestry, and Toronto and Region Conservation Authority (TRCA).