Levels of Contaminants (Mercury and PCBs) in Fish Continue to Decline
As a result, local fish-eating wildlife are not at risk from contaminants, and there are no restrictions on human consumption of many resident fish.
Over the last 30-plus years, the levels of polychlorinated biphenyls (PCBs) and mercury in fish have declined substantially in the Toronto and Region AOC, as shown in the latest assessment on fish consumption in the Toronto and Region Area of Concern.
Thanks to improvements in water and sediment quality, Toronto residents and visitors can enjoy both catching and eating fish at one of many fishing hotspots in the GTA.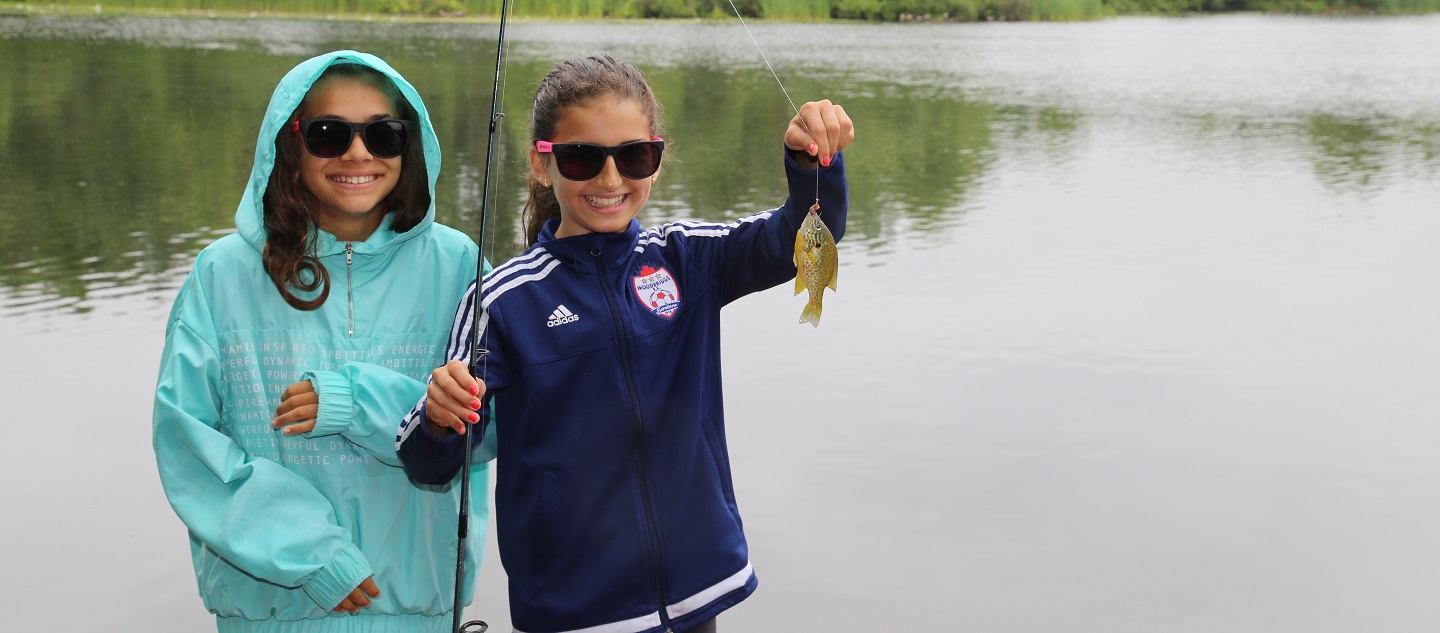 Eat Safe Fish
Eating fish provides an excellent source of protein, omega-3 fats, and other essential nutrients. However, depending on the type, size, and number of fish eaten from Toronto's waters, people may be at risk of ingesting contaminants like PCBs.
These contaminants can easily be avoided by paying attention to how we choose, prepare, and consume fish — for example, not eating parts of the fish prone to buildup (such as skin, fat, and organs).
By following the 3 Cs below, you can make smarter decisions about eating the fish you catch.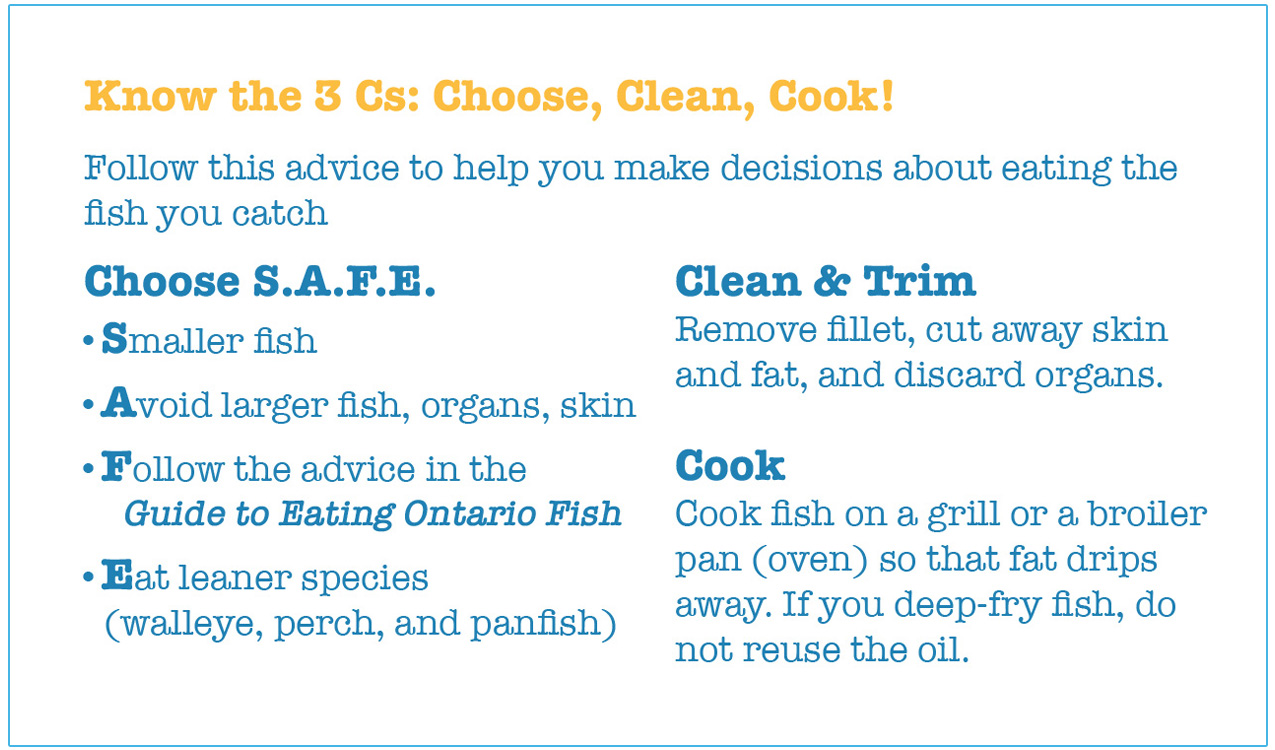 Which Fish Are Safest?
Use our quick guide to eating fish in the Toronto and Region AOC to help make your choices.
The information in our guide is based on the Province of Ontario's 2017/2018 Guide to Eating Ontario Fish. For the most up-to-date information, visit this web page.
MAKING SAFE CHOICES