All Our Relations: Water Beings of the Great Lakes
Date: Wednesday October 20, 2021
Time: 5:30 to 7:00 p.m.
Location: Online (webinar)
Join special guest speaker Barbara Moktthewenkwe Wall at the next Lake Ontario Evening hosted by the Toronto and Region Remedial Action Plan (RAP).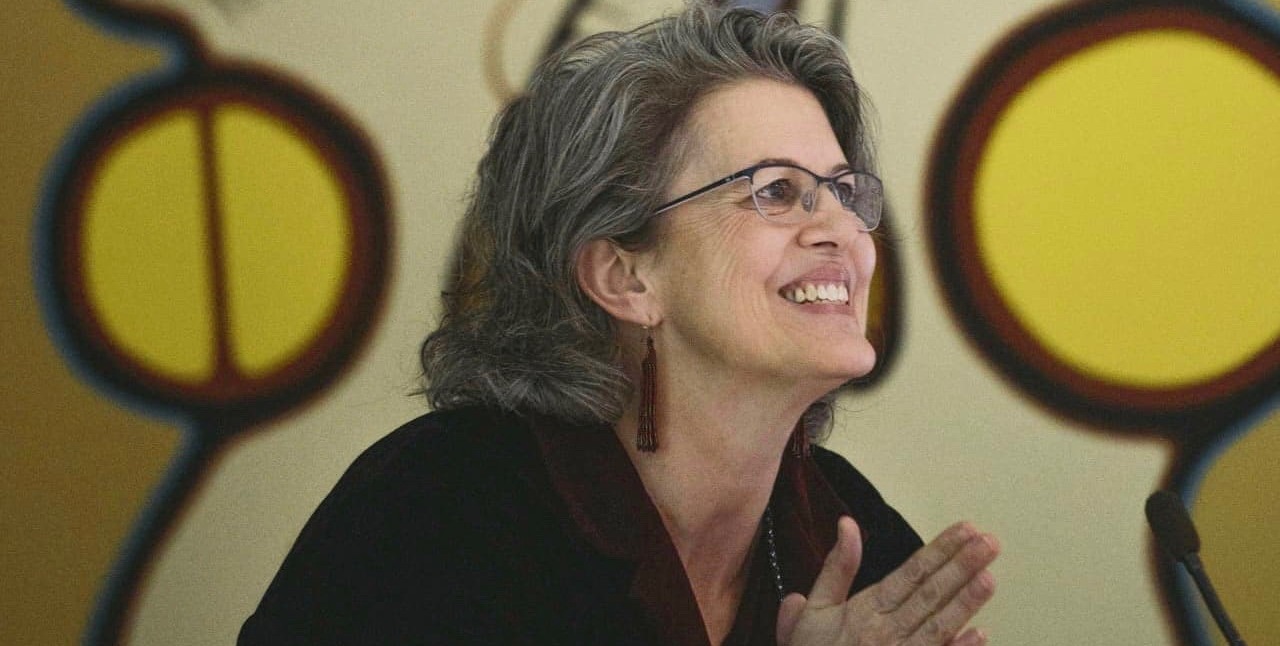 Barbara Moktthewenkwe Wall. Photo by Shelby Lisk.
Barbara is a Bodwewaadmii Anishinaabekwe of the Citizen Potawatomi Nation in Shawnee, Oklahoma and a traditional Knowledge Holder. She is a storyteller, educator, professional engineer, writer, and dreamer. Barbara retells Anishinaabe stories to audiences of all ages, weaving together teachings, humour and song.
Barbara's essay "Nokmisag: Bemnigying" is the final piece in the forthcoming Grandmothers and Grandmothering: Creative and Critical Contemplations in Honour of our Women Elders. She is a professor teaching in the Indigenous Environmental Studies in Sciences program within Trent University's Chanie Wenjack School for Indigenous Studies.
About the Talk
We, and the Great Lakes, are at a turning point. Restoring our relationships with the other than human beings that inhabit the land, water, and the cosmos is essential for sustaining the health of the Great Lakes. The protection of ecological integrity is intimately tied to relationship restoration.
Through story, prophecy, and song, this talk will share Anishinaabe concepts of relationality with, and responsibility for, the Great Lakes and the water beings that reside here.
This workshop will take place via GoToWebinar. After registration you will be emailed a link to join the webinar.
---
Lake Ontario Evenings is a free speaker series hosted by the Toronto and Region Remedial Action Plan. Each event covers a different Lake Ontario and/or Toronto waterfront related topic. Lake Ontario Evenings events are free and open to the public.
We are committed to creating an accessible experience for all participants. If you require an accommodation, please email tisha.tan@trca.ca at least seven days prior to the event.